Brand Relaunch
Case Study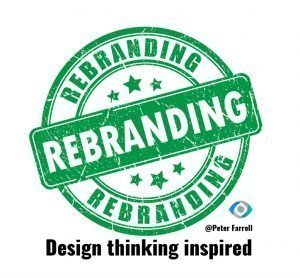 An engineering driven manufacturing brand:
A multi-billion dollar technology company that designs and manufactures connectors and sensor products for a variety of industries, such as automotive, industrial equipment, communications, aerospace, defense, medical, oil and gas, consumer electronics
Situation
A manufacturing brand suffered low brand awareness and recall due to the lingering power of its former name. The company wanted to increase the new brand's awareness, increase traffic to the company's site as well as drive leads. Additionally, a key deliverable was to get the employees excited and inspired about the brand so that the company could better meet its future growth plans.
Solution
An integrated, multipronged internal and external creative campaign along with a revamped media strategy was designed and deployed. "Let's Create Something Brilliant Together" showcased the vast number of products in-house engineered solutions were in and how engineers and employees were helping their clients meet their toughest challenges.
The stories featured engineers being interviewed discussing the problems and solutions they were working on with their clients. Stories focused on key businesses including Aerospace, Transportation, Industrial, communications and medical. Assets were created for digital advertising and marketing, website, social platforms, collateral for sales teams and booth design for tradeshows. WebTV/Video, Print, Collateral, Digital, website
A content strategy across .com, social platforms, and external 3rd party sites featured deeper dives into the technological solutions this manufacturing brand  used for clients across its business segments
Whitepapers
Solution guides, product specs
Infographics
Webinars, panels
Video (short/long)
Influencer outreach
The advertising & marketing campaign launched along with a robust Public Relations campaign targeting C-Suite and key decision makers, the investor community and relevant media outlets visited by design engineers.
Internal communications announcing the new campaign and celebrating all employees for their important contributions were sent out to offices along with large posters featuring the new campaign.
Process
Deep dive to identify key engineering stories to go develop. Interviews with senior leaders, business unit leaders, sales, product marketing specialists and engineering teams from around the world were conducted.
A complete audit of content assets and media was completed to understand where the gaps were and what we would need to build
Work sessions with marketing leads across the company were conducted to ensure messaging alignment and identify local nuances that would need to be addressed.
Briefing sessions with both advertising and media agencies were conducted and multiple touchpoints baked into the creative development and production timeless to get all stakeholder approvals prior to launch
Global brand roll-out with guidelines and playbook via road shows, training sessions with sales, customer service, PR and key stakeholders across the company were conducted.
Continued support over the course of three years as new executions were added and ongoing media and website optimizations made.
Results
Increased traffic by over 220% in two years.
500% lift in hi-value onsite activities (researching product & purchase interest)
20k contacts
Increased awareness by 12% within 3 years.
Employees surveys indicated overall improvement in attitudes towards the company
NPS improved by 10%